As an adventurer also fond of cycling, Max joined his two passions many, many times; both on road and off-road, in the great outdoors.
Max has been engaging in what is now referred to as Bikepacking and Adventure Cycling since the 90s, long before the terms were invented. It is therefore with no surprise that Max and Steve invested themselves fully in the planning and preparation when the idea of crossing a desert on a bicycle first occurred to him in 2013. Especially that it soon appeared possible to bike across not just any desert, but the largest sand desert in the world, what Max considers to be the most beautiful of all; the desert of all deserts: the Empty Quarter (aka Rub' Al Khali).
For this perfect crime baptised BRAK (Biking Rub' Al Khali) Max teamed up with his good friend, British ultra-Marathon Runner Steve Holyoak. Steve is a top-level athlete and a like-minded friend with remarkable planning skills and a deep knowledge of the desert. The two had already bikepacked a few routes together: Petra & Wadi Rum in Jordan, the LMTB in Lebanon and the GR7 in Europe.
In 2016 the desert-duo completed BRAK (Biking Rub' Al Khali), starting in Abu Dhabi and finishing 21 days and some 1,500 km later in Salalah - Oman. Having literally fallen in love with the desert, and armed with the knowledge and experience gained, Max and Steve went back to the Empty Quarter again, for a longer adventure this time, starting in Jeddah and finishing in Muscat Oman - a distance of 2,500 km which they successfully completed in 33 days. Friends and fans were able to follow their adventure on Instagram @maximechaya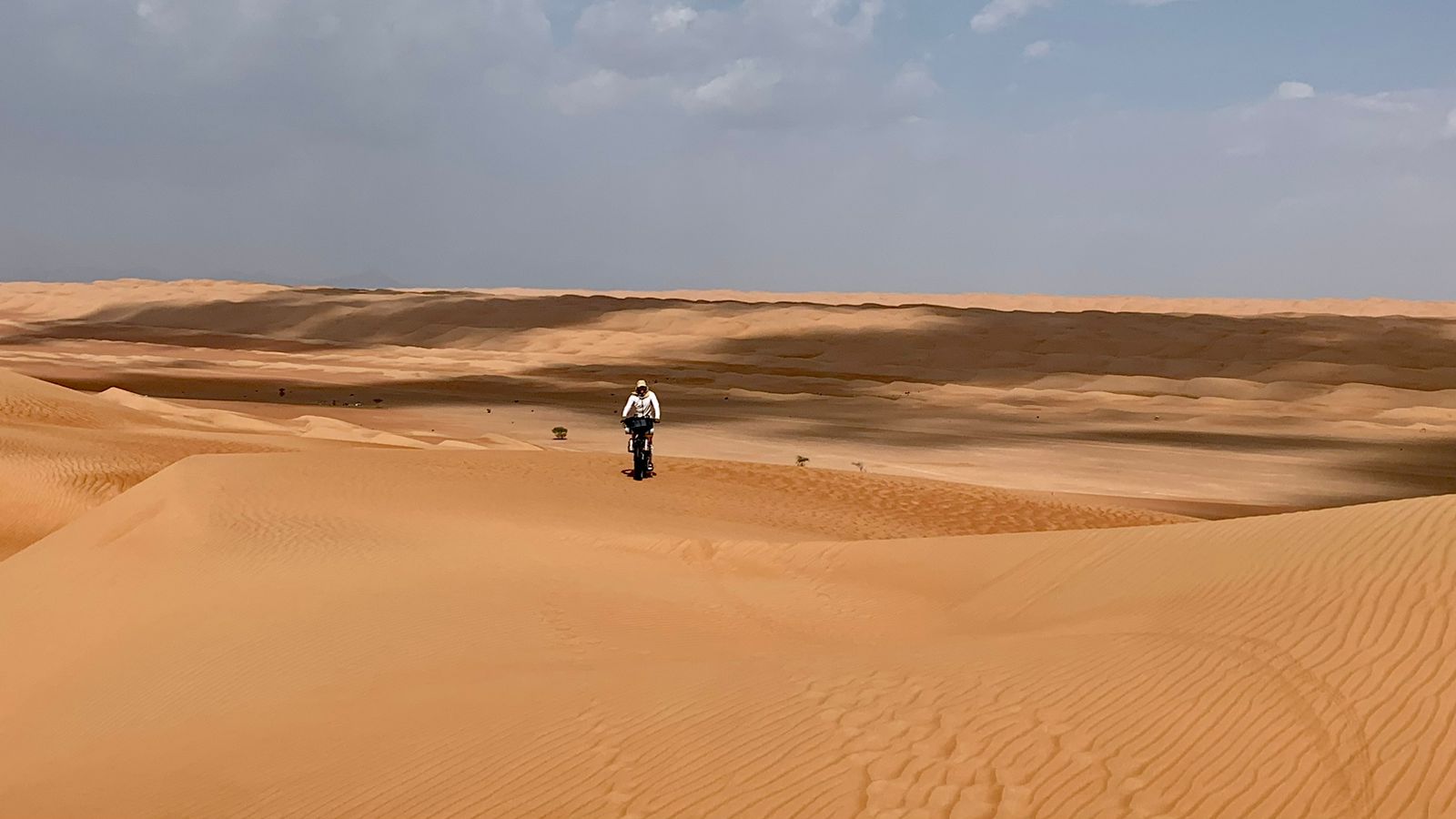 But why cycling?
The more Max pedaled, the more he loved cycling. To this day Max still thinks it's an amazing sport, enabling us to practice whenever we want, wherever we want, as long as we want and as strenuously as we want. Unlike many other sports, it doesn't require booking a facility or an opponent; one can just hop on a bike and—whether on paved roads, gravel trails, sand or even snow—immediately feel liberated.
It's so invigorating to feel wind rush through one's hair while absorbing the sights and sounds of barren landscapes and mountainous greenery—along with enticing aromas from the kitchens of little red-roofed stone houses dotted around the Lebanese countryside.
A pleasant walk can be too slow and time-consuming (at least for Max's liking); riding in cars and on motorbikes is often too fast, noisy and sedentary. A bicycle, on the other hand, moves at the perfect speed to appreciate the surroundings and discover new places.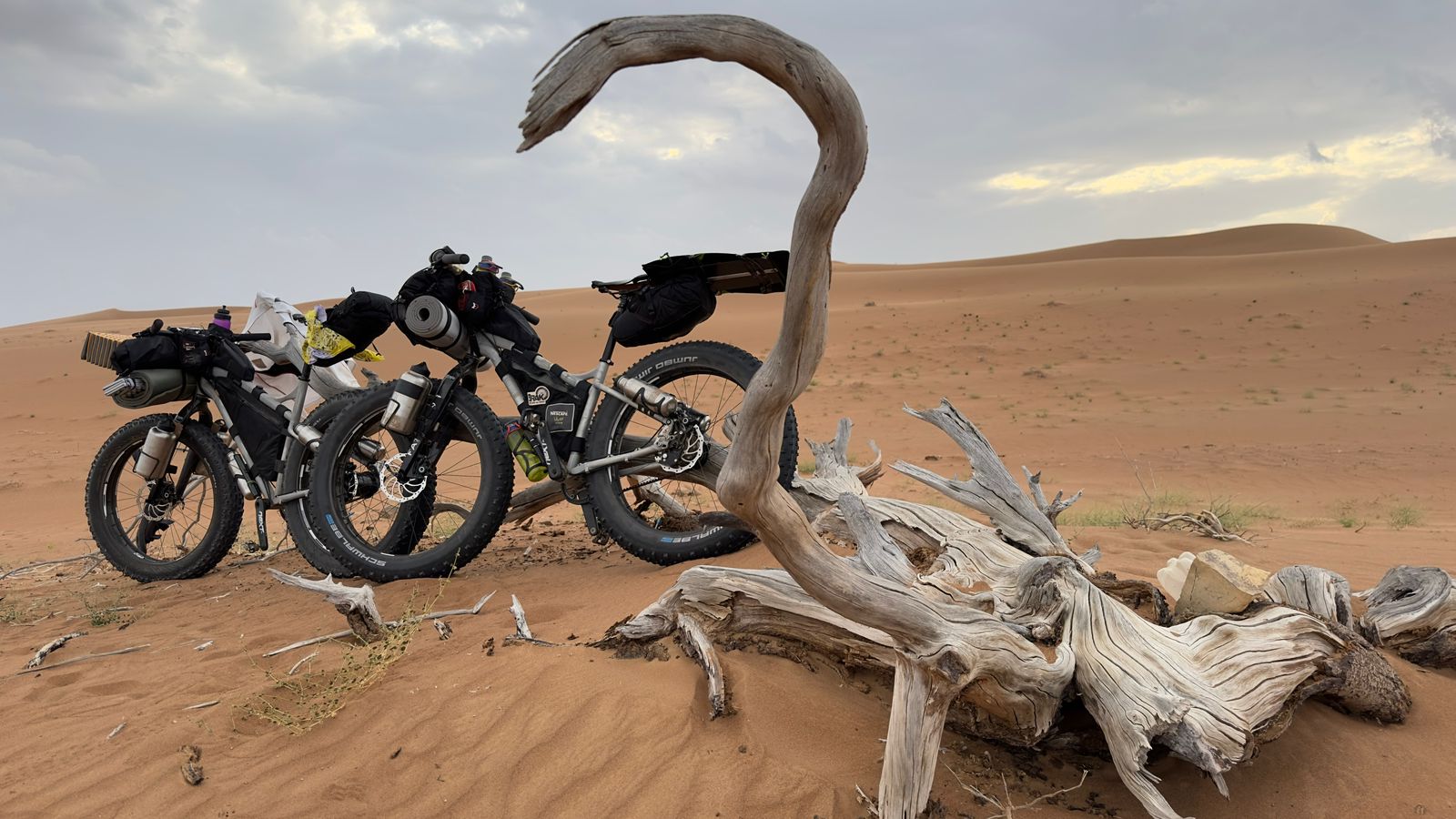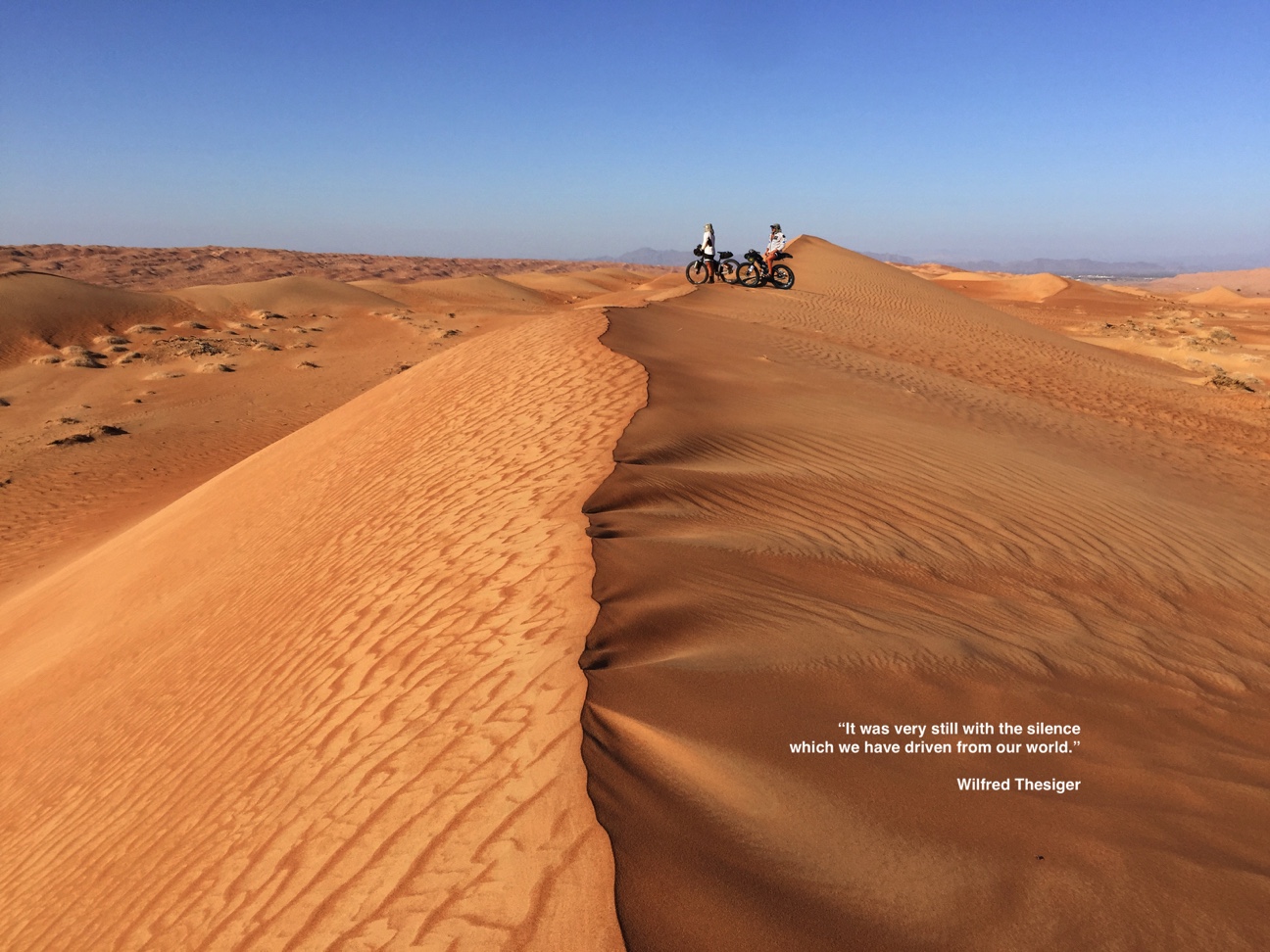 Max: "Cycling has inspired some really creative ideas when alone with my thoughts."
Max: "Throughout the years, cycling has inspired some really creative ideas when alone with my thoughts. To this day, it's like a form of meditation that I practice several times a week outdoors. Mentally, it stimulates, energizes and helps me think outside the box with amazing creativity, clarity and speed."
Why is Max more inspired riding his bike than sitting behind a desk where there are actually far fewer distractions? It's as if exercising the quads stimulates the brain. This is definitely the case when cycling on empty, sinuous mountain roads that are void of traffic. The ideas inside our head seemingly require serenity to spring to life—as well as the fluid movement and ideal pace of exploration that cycling affords whoever is pushing the pedals.